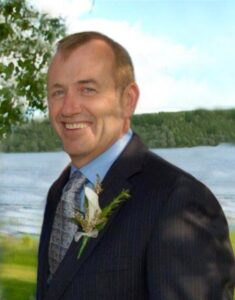 The passing away of Victor Bernard, last November 15, caused a feeling of deep sadness among his relatives, but also in the family of " INDUSTRIES BERNARD & FILS ".
His dynamism, humanism and family values have left a considerable legacy to members of his family as well as to the employees of the company.
It is in this spirit that the memory of Victor Bernard will be honored.
AN INTERGENERATIONAL PRIDE
The long history of the family business, which dates to the beginning of the 19th century, revolves around one central element: "THE PRIDE" of producing quality maple syrup and offering a high level of customer service.
Victor, like his brothers and sisters, watched his father Réal maintain the focus on this goal that he himself had learned from his father and that has been passed on from generation to generation.
This pride goes beyond the "Bernard's" and has been carried on within the family business. It has been adopted by all employees since the beginning and is part of the company's mission.
Moreover, our customers from all over the world are the first to testify to the excellence of the product and the service offered by «INDUSTRIES BERNARD & FILS».
THE OMNIPRESENT "BERNARD" IMPRINT
The involvement of members of the Bernard family in the company is apparent everywhere. You will find them in the sales, operations, producer services, maintenance, and warehouse departments.
The members of this 4th and 5th generation, working within the company, have at heart the success of the company, but also the pride of the name «Bernard».
These sources of motivation are very apparent, too, within the "corporate" family. The employees have embraced this approach and are a major asset to the company's success. They are fully invested whether they have been with the company for 25 years or just a few months.
In conclusion, it is fitting to pay tribute to Victor for his considerable contribution to the family business. He was a concrete example of our family values: a strong-willed, resilient, generous person, and an enthusiastic person for whom the ''family tradition'' was paramount.
We will miss you.
From the entire team of Bernard & Fils Industries